Craig A. Staudenbaur
1932 - 2005
Craig Staudenbaur, former chair of the Michigan State University Philosophy Department, died on June 24, 2005, after a long and brave struggle with the effects of Parkinson's Disease. He was seventy-two years old. For nearly thirty years Craig taught the department's Plato course, as well as its Medieval Philosophy course and other courses and seminars in the history of philosophy. He was an expert on the philosophy of the Cambridge Platonists, especially Henry More, and of the Italian Renaissance Platonist, Marsilio Ficino. In one of his articles, he showed in detail, and perhaps for the first time, the considerable influence Ficino's doctrine of the soul had on the development of More's philosophy.
Craig was pious as a youth, and he went to college with the intention of becoming a Methodist minister. He first studied philosophy in the belief that he should learn the arguments of unbelievers so that he would be prepared to answer them, but soon found those arguments so persuasive that he lost the faith he had intended to defend. The upshot was that he declared himself an unbeliever, which led to a public debate at the University of South Dakota, where he was an undergraduate, of the question, Does God exist?, with Craig defending the negative. After the debate, he was summoned to the office of the President of the University, who berated him for defending, and in public, so outrageous a thesis. Craig had hoped to win a Rhodes Scholarship, but the President told him he could forget about that, as the University could never attest to the good moral character of someone who publicly espoused atheism. So, upon graduating from South Dakota, Craig enrolled at Brandeis University, in the then-new program in the History of Ideas, and earned his M.A. At Johns Hopkins he filled the Arthur O. Lovejoy chair, and completed his Ph.D. writing his dissertation on Henry More.

He began his teaching career at Reed College, then joined the Philosophy Department at Michigan State University in 1962. He became a Full Professor at an unusually young age. He eventually served as department chair from 1977 to 1982. Unfortunately this was when the early symptoms of Parkinson's began to manifest themselves. The progress of the disease forced him to take permanent disability leave from 1990 until his retirement in 1997. Despite increasing incapacitation, he bought an RV in which, for some years, he and his son, Karl, traveled around the country. Confined, in his last years, to a wheelchair, he made his home with his daughters Lorelei and Heidi, on the west coast.
While Craig was a skilled interpreter of esoteric Greek and Latin texts, he was also skilled at things practical. The son of a local jack of all trades in the small town of Jeffers, Minnesota (where his mother was a schoolteacher), Craig was an excellent plumber, electrician, carpenter, mechanic, and all-round handyman. And he was gifted with a subtle sense of humor. For example, when he wrote a review of a book by a French scholar that defended the thesis that there were strong affinities between theosophy and Henry More's philosophy (a thesis Craig thought utterly without merit), he began the review by saying, "This book fills a much-needed gap" -- a sly condemnation that the careless reader might take for commendation.
In his final years, despite the fact that hand tremors made typing painfully slow and extremely hard for him, Craig worked on a science fiction novel that he entitled Cosmos Lycanthropos: Planet of the Man-Wolf. He finished it only a few weeks before his death. This ability to carry on in the face of great hardship was characteristic of Craig, for Stoicism was a pronounced feature of his personality.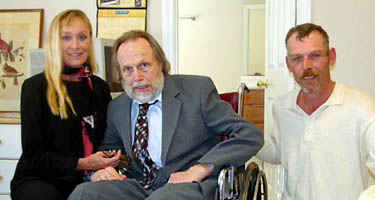 He is survived by his son Karl, his daughters Lorelei and Heidi, and his former wives Marjorie and Lucille. He was a loving father, a loyal friend, a devoted teacher and scholar, and, as his last years abundantly proved, a courageous human being.
For pictures and more information about Craig, see the website http://www.lilaclane.com/craig-staudenbaur/index.html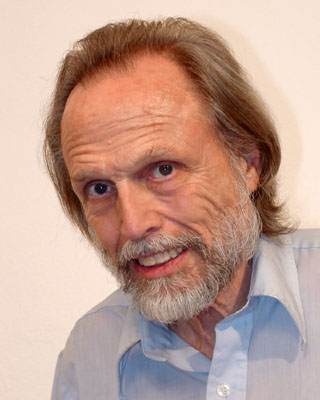 Send memories, comments, inquiries, or contact family - click here
Special thanks to Charles McCracken and Ronald Suter for writing this memorial.
---
Craig A. Staudenbaur, Professor of Philosophy
Department of Philosophy, MSU
Teaching : Courses taught at Michigan State University: 102, 120, 130, 200, 211, 212, 213, 230, 240, 330, 390, 407, 408, 410, 411, 412, 414, 421, 425, 490, 494, 400H, 825, 890 M.A.
Contributions to the Discipline:
Books:
Albert Cafagna, Richard Peterson, and Craig Staudenbaur, editors, Philosophy, Children, and the Family

Articles:
"Galileo, Ficino, and Henry More's Psychathanasia," Journal of the History of Ideas JH1 29 (1968): 565-78
"Platonism, Theosophy and Immaterialism: Recent Views of the Cambridge Platonists," Journal of the History of Ideas JHI 35 (1974): 157-69
Dissertation:
"The Metaphysical Thought of Henry More," Ph.D. diss., John Hopkins, Baltimore, 1961
Reviews:
Plato: Protagoras . by C.C. W. Taylor," Modern Schoolman
Review of Nicholas P. White's A Companion to Plato's Republic (1979) by Craig A Staudenbaur, Modern Schoolman (May 1981), 58(4):278-280

Service to the University:
Departmental Committees: Curriculum Committee, 1962-73. Chair, 1970-71. Promotion, Tenure and Retention Committee. 90 Advisory Committees: Interdisciplinary PhD. Committee. 1964-1988. Program in Classical Studies. 1964-1986.
Craig A Staudenbaur
Staudenbaur, Craig A
C A Staudenbaur